Kaplan Intellectual Property Law was founded with the passionately-held belief and recognition that legal rights related to intellectual property drive much of the world's economy.
Intellectual property assets can provide opportunities to secure capital, build value, expand markets for goods and services, establish consumer recognition and market preferences, provide competitive boundaries, secure market advantages, carve out rights and responsibilities in the marketplace, and exercise control over resources used to manufacture, sell, distribute, import, and use valuable, IP-based assets. Our firm represents clients across a broad cross-section of industries and technology areas, including high-tech, clean/green-tech, water technologies, energy, computer technologies, medical devices, and broad-based mechanical technologies, including packaging, construction, fabrication, and related technologies. Our attorneys provide our clients with legal services encompassing patent and trademark prosecution, transactional work, litigation and alternative dispute resolution, and much more. The scope of our client work includes:
Management and maintenance of complex portfolios of registered intellectual properties
Opinions with regard to the exercise of intellectual property rights in the marketplace
Technology and intellectual property transfer, assignment, exchange, and licensing transactions
Coordination of client research, development, engineering, and creative efforts with legal requirements
Development of business procedures, conducting of audits, and conducting of employee/ staff training seminars
Agreements not to compete; not to disclose
Employment agreements related to intellectual property in the workplace
Software, computer law, Internet law, and e-commerce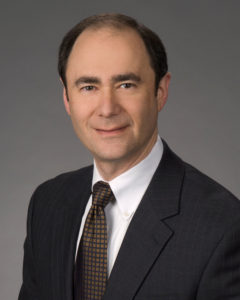 Barry E. Kaplan
LinkedIn: https://www.linkedin.com/in/barrykaplan
Registered as a patent attorney to practice before the United States Patent and Trademark Office, Barry represents and counsels clients in all areas of intellectual property and computer law, including patent and trademark preparation and prosecution, copyright law, trade secret law, unfair competition law, advisory and opinion work, intellectual property portfolio management, litigation, licensing, and disposition of intellectual property assets, including those related to all forms of technology and the arts (music, art, publishing, the performing arts, multimedia/Internet, cinema, and literary works of all forms). Barry has significant experience in software development and licensing, including both open source/FOSS and proprietary models.
Before forming Kaplan Intellectual Property Law in August, 2015, Barry was a Partner in the Patent and Intellectual Property Law Group of Baker & Hostetler, LLP, a globally-known, national law firm with offices in 14 major U.S. cities. Before that, Barry was a Partner with Woodcock Washburn, LLP, one of the nation's oldest and most well-respected, boutique intellectual property law firms, with offices in Philadelphia, Seattle, and Atlanta. Barry was a founding member in the Atlanta-based intellectual property law Firm, Kaplan, Ward & Patel, LLC (formerly, Myers & Kaplan Intellectual Property Law, LLC). Prior to forming that Firm, Barry was a partner in the Atlanta-based law Firm, Hughes & Kaplan, P.C., where he managed that Firm's practice in intellectual property, technology and entertainment law.
Prior to attending law school at Georgia State University, Barry was a mechanical engineer for Atlanta-based Scientific Atlanta, Inc.'s Electro-Products Division, where he served as one of the lead product engineers for its line of tracking and telemetry products; and, later, as the supervisor of that Division's Manufacturing Engineering Department. Barry was born in Columbus, Georgia, and grew up working in his family's restaurant business in Greenville, South Carolina. He has an amazing family: his wife, Suzi, and their boys, Ryan and Jonathan. Barry loves music, computers, ethnic foods of all kinds, tennis, and the outdoors. He can sometimes be caught throwing (showing off with …) a high-tech yo-yo or struggling through a beginner guitar exercise.
Bar & Court Admissions and Registration
U.S. Supreme Court
U.S. Court of Appeals, Federal Circuit
U.S. Court of Appeals, Eleventh Circuit
U.S. District Court, Northern District of Georgia
U.S. District Court, District of Colorado
U.S. District Court, Eastern District of Missouri
Supreme Court of the State of Georgia
Georgia Court of Appeals
All Trial Courts of the State of Georgia
U.S. Patent and Trademark Office, Registered Attorney
Professional Memberships
State Bar of Georgia, Intellectual Property Law and Computer Law Sections
Atlanta Bar Association
American Intellectual Property Law Association
American Bar Association, Intellectual Property Law Section
Tau Beta Pi Engineering Honor Society, Atlanta Chapter
Licensing Executives Society (2010-2015)
Georgia Solar Energy Association (GSEA) (2012-2014)
American-Israel Chamber of Commerce, Southeast Region (2008-2015)
Appointments
Appointed by the Supreme Court of the State of Georgia as a Certified Mentor for the Transition into Law Practice Program (operated under the auspices of the Standards of the Profession Committee of the Commission on Continuing Lawyer Competency)
Professional Recognition
Gwinnett County Bar Association, 1997 recipient of the Gwinnett County Bar Association's Pro Bono Award for "Outstanding service to the citizens of Gwinnett County."
Education
Georgia State University, J.D.
Clemson University, B.S.M.E., Tau Beta Pi Engineering Honor Society
Community
Member, Advisory Council, Metropolitan Atlanta Chamber of Commerce (2007-2009)
Temple Sinai, Atlanta, Georgia. Multiple terms as Member of the Board of Trustees, the Board of Education, and the Teen Board.
First Lego League Robotics Team Coach for late elementary/ middle schoolers (2006-2010)
Worked with Atlanta-based Science, Technology, Education, and Math (STEM) foundation working with a local university, and with others in the national business and educational communities, to advance STEM opportunities for K-12 students.